Join us for our 2017 Annual Dinner
Tuesday, November 14, 2017| Vadnais Height Commons | Keynote Speaker: Matt Birk
The VHEDC Annual Dinner was a culmination of a year's worth of collaboration, hard work, and connecting with areas businesses. The evening featured a full dinner, keynote speaker and elaborate silent auction.  Another key aspect of this memorable evening was the presentation of the VHEDC business awards.
VHEDC Executive Director Ling Becker stated, "It is a tremendous night celebrating the vitality of the business community. That one word – electric – is spot-on about what is happening locally within the VHEDC business community. Our businesses are investing locally; they not only care about their own bottom lines and profits, but they also care about the success of other businesses in the area. This connectivity – this energy – drives everyone toward success. Our dinner celebrates a year of hard work, and it's also a warm-hearted 'thank you' to our business community for making everyone – including the larger community – better."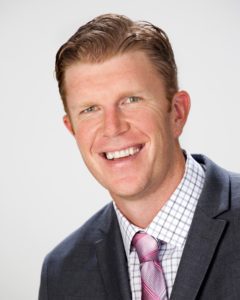 Matt Birk
Matt Birk grew up in St. Paul, Minnesota and attended Catholic elementary and high school. He was a Cub Scout, a member of the National Honor Society, and played "pretty much every sport there was to play." After high school, Matt attended Harvard University and earned a degree in Economics. While playing for the Harvard Crimson, he received several football honors, including All-Ivy League and Division I-AA All-American.
Matt was selected by the Minnesota Vikings in the sixth round of the 1998 draft. Appearing in 228 career games, including 18 playoff contests, Matt spent 11 seasons with Minnesota and 4 more with the Baltimore Ravens. He was named the 2011 Walter Payton NFL Man of the Year for his off-the- field service, as well as his playing excellence.
Matt has a passion for children and education, and has focused a great deal of his energy on promoting literacy among the youth in his communities. In 2002, he created the H.I.K.E. Foundation (Hope, Inspiration, Knowledge, Education) in Minnesota. It has grown greatly since then and its initiatives reached over 100,000 children in the Baltimore area in 2012.
In February, 2013 after a 15 year career in the NFL and a Super Bowl XLVII win with the Baltimore Ravens, the six-time Pro Bowl Center announced his retirement from playing football. Since his retirement, Matt has served the NFL in a variety of capacities.  Currently a special advisor, he sits on the Board of Directors of USA Football, the sport's governing body.  Much of Matt's work focuses on growing and developing the game at all levels.
Today, in addition to his work for the NFL, Matt Birk is inspiring, teaching and motivating audiences across America as a national speaker. He speaks on the topics of Leadership, Teamwork, and Achievement. Matt resides in Minnesota with his wife Adrianna and their 8 children.