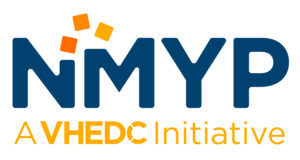 The Northeast Metro Young Professionals Group (NMYP) is aimed at engaging an emerging group of future leaders who are committed to personal growth, career advancement, civic engagement, and service to the northeast metro area region. Selected participants range between the ages of 21 to 35 covering all industries. All efforts will be used to develop the strengths and assets of the millennial generation toward higher performance and engagement at work and in personal endeavors. 
Who: Young Professionals ages 21 to 35.  We anticipate the group consisting of 12-20 individuals. Candidates should:
Work and/or live in the NE Metro area

Have an interest in developing their leadership skills, civic involvement and demonstrate a strong potential for achieving a position of leadership, either in their professional or civic life.
When: Second Tuesdays of each month from 8:30-11:00 am. There are a couple months when we'll meet over the lunch hour. 
Cost: $500 for the year with individuals being sponsored by their company.  We will require supervisor approval for participation.
Activities: Include speakers, behind the scenes local tours, community service opportunities, make new business connections through social events. The majority of activities focus on cultivating leadership and a better understanding of the local community by visiting a variety of businesses and other sites of interest. All participants receive leadership coaching from Nancy Hoglund, President of Hoglund Coaching. 
Applications are now open for 2019. Deadline for applications is January 15, 2019.  Don't wait though as once all the spots are full, a waiting list will be started. If you have questions, please contact VHEDC Executive Director, Ling Becker.
The biggest takeaway from this program was the networking aspect. In this day and age, it's all about who you know, therefore being able to get out in the community is certainly a benefit. The opportunities to tour different types of businesses and organizations was exciting, informative and fun. It amazes me how involved and passionate every is in their careers. I've only worked in manufacturing industries, so this gives me an insight on what others do and their purpose.

Being surrounded with other millennials was a good feeling. We're all at similar levels throughout our careers and we all seek common goals. This program enables us for professional and personal growth. The leadership development part of this program is very intriguing to me because of continual learning.
The NMYP program has been a great experience. Before the program I merely worked in Vadnais Heights, but now I feel connected to the community. The program highlighted important aspects of the community from business to healthcare, with many others in between. Exploring multiple facets of the community through talks and tours has taught me to appreciate all the skills of different people and organizations that make up this community. In addition, I have been able to create multiple connections both professionally and personally which has awesome.
Being part of the VHEDC Young Professionals group has given me great insight into the Vadnais Heights community and various professional companies. I have enjoyed my opportunity to see the inside of many businesses I otherwise wouldn't have. I have gained great knowledge of our little community and all it has to offer!

I have gained skills in leadership that I have been lacking and needing to gain. Being a part of the group has given me the confidence I have been looking for and needing in my professional work meetings and with staff.