Northeast Metro Young Professionals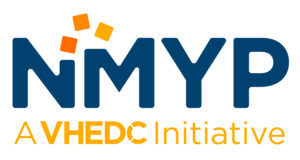 The Northeast Metro Young Professionals Group (NMYP) is aimed at engaging an emerging group of future leaders who are committed to personal growth, career advancement, civic engagement, and service to the northeast metro area region. Selected participants range between the ages of 21 to 35 covering all industries.
Who: Young Professionals ages 21 to 35.  We anticipate the group consisting of 12-20 individuals. Candidates should:
Work and/or live in the NE Metro area

Have a interest to improving the NE Metro area

Have interest in developing their leadership skills, civic involvement and demonstrate a strong potential for achieving a position of leadership, either in their professional or civic life.
When: Third Tuesdays of each month (dates and time will be published but will include morning meetings 8:30-10:30 am and occasional lunch meetings). ProgramDates.
Cost: $300 for the year with individuals being sponsored by their company.  We will require supervisor approval for participation.
Activities: Include speakers, behind the scenes local tours, community service opportunities, make new business connections through social events. We want the majority of the activities to focus on cultivating leadership and a better understanding of the local community.
Applications are open for the 2017 Class.  The deadline has been extended to January, 20, 2017. If you have questions, please contact VHEDC Executive Director, Ling Becker.
Program Sponsor